Bettendorf

High School




Class Of 1972
ANNOUNCEMENTS
45th Reunion: August 11-12, 2017

Thanks to all classmates & spouses who came. We had a blast! Check out the photos on FaceBook (and add yours!) at the
Bettendorf HS Class of 1972 page
It's a public FB group so that anyone can see it. You can also add other classmates/spouses to the site.
Jill Fisher Jay posted the photographer's photos from Saturday night there & here on this site.
(Many thanks to Heidi Drinkall Olson for t
he FB page.)
If you ever have questions, please email us or Jill.
We'd like to confirm the addresses of 110 class members who are not on this web site. We have emails for some members even though they appear to be missing for our web site. If you look at the list of missing members and know the whereabouts of anyone, please let us know.
Thanks and we hope to see you at our 50th!
Jill and the BHS Reunion Committee
---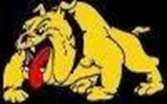 Welcome to our Class of '72 web site
Join us & find old friends.
If you're not a member yet, click here then click on your name.
---
This site will remain up after the reunion, so please continue to use it to stay in touch. If you haven't joined yet, please do & tell us what you've been up to for the last 40+ years.
Scot Beckenbaugh said it best in a recent email to us. This site is "...a simple but a great thing...enabling members of the class of 72 to have a chance to connect again to a special time and the people who made it so..."
Your friendly site staff,
---
45 songs for 45 years
---
Number of Visits: 44,013